You've taken the decision to sell your home and it is a big decision, but now you need to work out how to sell it. Obviously, that is where estate agents come in to help you out, but how do you go about finding and choosing an estate agent to work with and who will sell your home as quickly and profitably as it can at the best possible price?
Ideally, you want the sale to complete as quickly as possible for the best possible price and you want it for the lowest possible cost and all three of those together are more often than not incompatible. So, how do you go about making sure you find the best agent for your sale?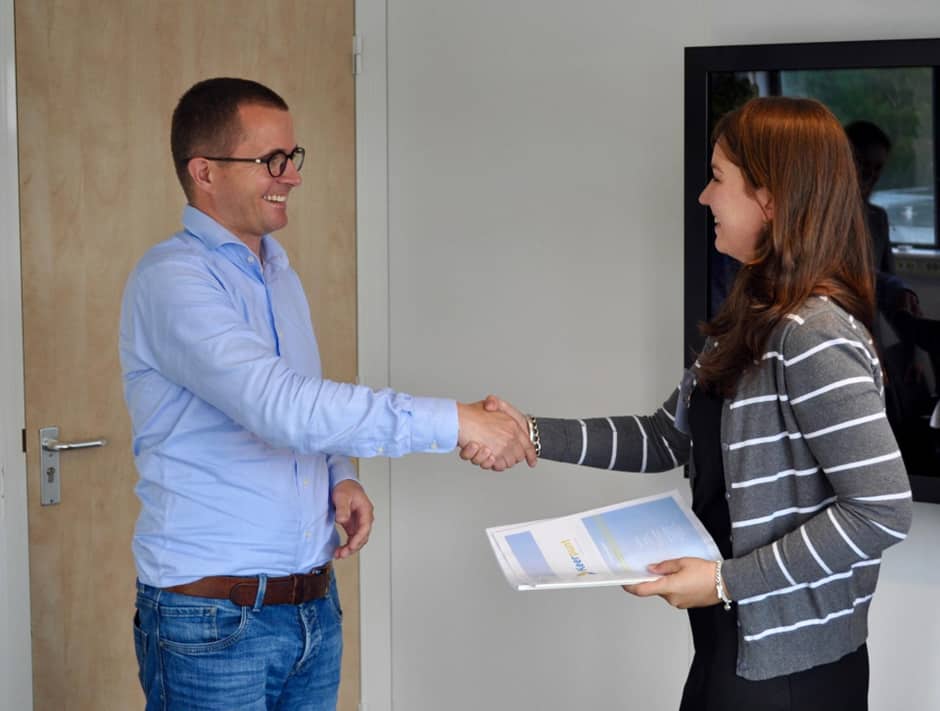 Research and Interviews
Before you even worry about fees and marketing and anything else, do your research of both local and online estate agents. See what they have on their books and see what properties they have sold. If, for example, you are selling a normal 2 or 3 bedroom property, you don't really want to be going with an agent who specialises in premium, mansion-like properties as they might not have the buyer base for that type of property. It is important that the agent you go with has a good supply of buyers registered with them, specifically ones who are looking for the type of property you are selling. Check how many properties in total the agent has up for sale at any one time. Will they be able to concentrate on your sale if they are juggling a large number of sales at the same time? Check out their websites and see how they market properties. Is it a simple picture and some words or stunning internal views, floorplans, interactive videos and an appealing narrative? You want to go with someone who gets marketing which will draw in the buyers. How well does the agent know the area? Large online agents might look affordable, but how good is their local knowledge?
Most properties are sold to buyers who are relatively local, so whilst a national reach is good, it isn't the be all and end all. Most local agents will advertise on Rightmove and Zoopla as standard. Don't be afraid to grill any prospective agents. Remember they have to sell themselves to you, so find out what they believe makes then stand out from the crowd. The single most important thing to convince yourself of is how much interest will the agent generate in my property, do they understand why you are selling and what is important to you?
Offering
What does the Agent offer in terms of service? Are they a marketing only, i.e will they put a picture in their window and something on their website and then leave it all to chance and yourself? Will they actively contact their registered buyers and promote your property? Will they carry out proper checks on buyers to ensure they are serious? Will they conduct all the viewings and give you sound commercial and selling advice? You need a really pro-active agent, who will be able to focus on you and your property appropriately and who offers a rounded service.
Fees
Unless you are really tight on your finances, this is perhaps the least of the considerations and the estate agent fees can usually be partially absorbed in the asking price. For higher end properties, though agents will usually be more flexible in negotiating fees, but whatever your asking price, don't be afraid to negotiate. An agent with very low fixed fees might not have the service offering you need or has too many properties to market so can't focus on yours. That's not to say that low fixed fees agents do not sell properties, yes they do and they do it well but make sure you understand the whole fee structure and that the service offering is right for you.
Estate agents are a must when you come to sell your home and getting the right one for your circumstances is important. Take your time, research and talk to several, get several valuations and interview each. Understand their service levels and what types of buyers and properties they have on their books, how does this match with what you are selling? Each sale is individual and by taking a little time to make an informed choice, you will land on the right agent for you.
Selling your home with Nicholas Humphreys Sheffield
Our sales team has a wealth of experience and we are local property experts. We would be delighted to offer a free market sales appraisal to clients in Sheffield who are interested in selling their property with us. We believe in the traditional methods of successful estate agency where we pride ourselves on giving realistic sales appraisals yet still achieving the best possible price for our clients. We maintain an up to date mailing list of 'hot' buyers who have had their finances verified and are ready to proceed with a purchase.
Call us on 0114 4704715 and start a conversation, we think you will be pleasantly surprised! Our office is open 7 days a week from 8am to 8pm.
Would you like some tips on how to sell your house quickly? Please click below to read our latest article containing 7 awesome tips on how to sell your house quickly.