Did you know the average property sale takes up to 6 months, which is a long time in anyone's book so, anything that you can do to reduce this will be a real bonus. Don't put your property on the market until you have taken a look at our 7 awesome tips to help you sell your property more quickly.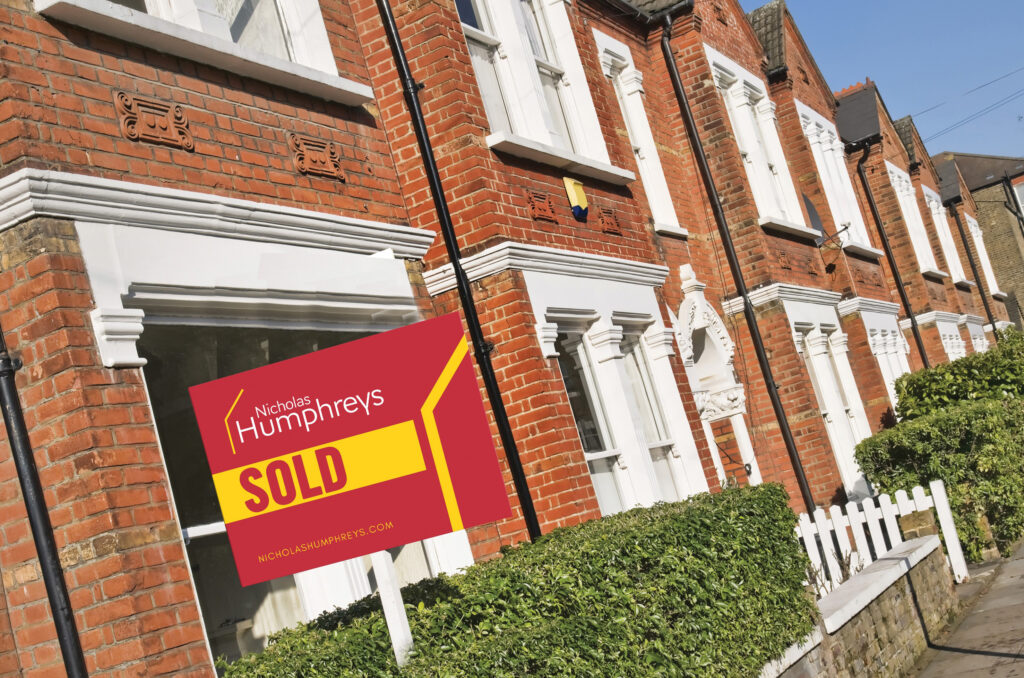 Price it right! Perhaps the first thing to do is make sure that your home is priced properly for the type of property, condition and location. Overpricing, in the hope that the negotiations will get you to where you actually want to be could well put potential buyers off and, ironically, pricing your property too low to try and get a quick sale might make buyers wary that there is something wrong with it. Your pricing strategy will be a key part in getting people interested and through the door for viewings.
Marketing. Once you have the pricing right and your home is coming up on all the right searches, make sure that you get the marketing pictures right. Work with your agent to make sure that the marketing photos are clear, bright and bring out the best in every shot. You want the property photos to sing out to potential buyers. Try to remove clutter and personal belongings, this will allow the viewer to focus on the features of the property rather than your belongings. Remember, you do not get a 2nd chance at making a first impression so, your marketing strategy has to be right the first time round!
First impressions count – kerb appeal! Quite often, before a prospective buyer even contacts an agent to ask for a viewing, they will drive past your property and take a sneaky look. You will want to make sure that the "kerb" appeal of your home is tip top. Clear any weeds in the front garden and give it a bit of a manicure, make sure all the doors and windows are clean, clear any clutter or toys from the garden and if you have time, why not plant some colourful flowers to add to that wow factor?
The presentation. Now that you've got people interested and wanting to come and view your home, it is important that you show your property at its very best. Declutter but don't depersonalise all your rooms. You don't want people feeling the space is too small but also don't want them to not be able to see it as a home. Sort out all those little niggly repairs you have been putting off i.e that dripping tap, crack in the wall or those loose tiles. Don't be afraid to turn on lights, even in the day to make the inside look nice and bright. Most of all make sure your home is clean and smells fresh, especially if you have pets. Don't forget to spruce up the back garden too!
All of the above is designed to give you the best chance of getting a speedy offer from a buyer and once you have reached that stage there is more you can do to make sure the sale goes through quickly, so read on
Practice the art of compromise. First and foremost be flexible with your buyer, this might be on the price, the potential moving date or even what is included in the sale. Being totally rigid on every front will simply make it harder for a buyer to commit. Clearly you need to decide your boundaries and what you are not prepared to move on, but flexibility will be key. As part of this, though, don't simply accept the first offer, check the financial status of the buyer and also their chain. You might get a quick and reasonable offer, but if they are in a long chain or don't have at least a mortgage in principle, things might well slow down significantly
Choose your conveyancer carefully. Now that you have an offer from a credible buyer, get yourself a good conveyancer. Given that the conveyancing process can take up to 10 weeks, getting a conveyancer who doesn't have a huge workload and will be able to pro-actively work on your behalf will really help speed the process up. Don't be tempted to simply go for the cheapest option.
Boy scout time – Be prepared! The last tip we have is to have everything ready and be available to answer any and all questions quickly. You'd be amazed how much time can be lost sorting out the property details forms and the fixtures and fittings forms. Never mind providing FENSA certificates, planning permission or electrical certificates for any upgrades or additions. Get everything prepared early and be responsive.
Now we can't guarantee that you will have sorted your whole house sale out in 2 weeks flat even if you take our advice, but it will certainly make things run more smoothly and give you the best chance of a quick sale.
Bonus tip! (probably the most important one)
Work with a proactive estate agent to sell your home. Make sure the agent has a good database of buyers, local property knowledge and perhaps most importantly, fully understands you and your circumstances. At Nicholas Humphreys Sheffield West, we believe in the traditional methods of a successful estate agency where we pride ourselves on giving realistic valuations yet still achieving the best possible price for our clients. We maintain an up to date mailing list of 'hot' buyers who have had their finances verified and are ready to proceed with a purchase. Your property is our business. Why not call us on 0114 470 4715 and see how we can help sell your home. Our office is open from 7 days a week from 8am to 8pm and we have excellent local property knowledge in Sheffield.
Need help finding an estate agent to sell your property? Read our latest article containing useful information, click below.