Moving to a new property whether renting or buying can be very exciting and it is easy to get caught up in the excitement and let your heart make all the decisions. This could be a mistake with repercussions later on down the line.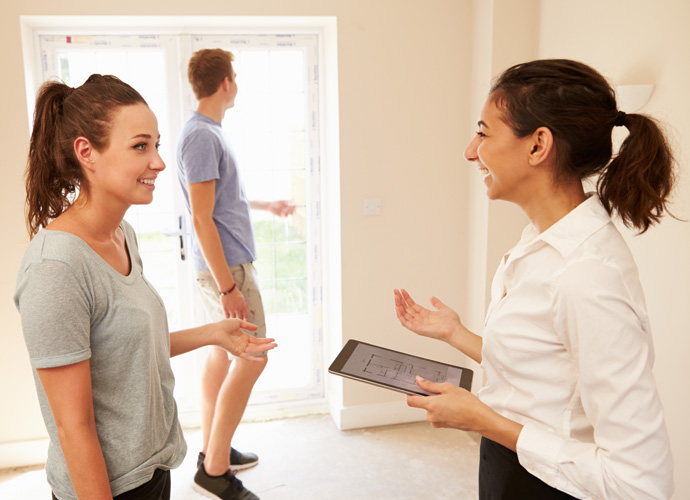 When viewing a property, of course make sure that the one you choose is one you love, but don't forget to look out for the more practical aspects too. In this guide we will take a look at some of the things to look out for when viewing a property to ensure that the one you choose is truly right for you.
Running costs will be a really important aspect. You can check the council tax band online with the local council and you can also get home insurance quotes online too. Check the EPC rating for the property. The higher the rating (A being economical and G being expensive), the more expensive it is to heat the property. Don't be afraid to ask the current owner or tenant.
As with every modern home both broadband speed and mobile signal are important. Both of these can be checked online using the Ofcom website. Remember that these are guides and not a definitive number. When viewing the property, take your phone(s) and check signal in various areas for phone signal. Talk to the current occupier about broadband speeds and connectivity
You will want to check the condition of the property as best as you can. Does it look like there needs to be substantial work done or the issues mainly cosmetic? Check things like water pressure, electrics, switches, condition of cupboards, check that the doors close properly, check for any mould or damp and check the windows as well as the loft insulation. Don't be afraid to have a really thorough look around.
One of the biggest mistakes is to not check for storage. We never seem to have enough, but it always seems something that we overlook. Is there a shed or garage? Are there built in wardrobes? What is the cupboard under the stairs like (if there is one)? Where will you store towels and duvet covers and does the kitchen have enough storage?
The last thing you need is the boiler or any of the electric showers breaking down the day you move in, so check the age of them and see what service history they have. Also check appliances (if they are included in the rental or sale) things like integrated ovens, washing machines, dishwashers etc.
Moving outside, take a good look at the garden. What direction is it in? Is it overlooked? Are there any public pathways going alongside or even through it? How well maintained is it? Is the size right for your needs?
Take a look at the outside of the property, what does the brickwork look like? Does it need repointing? Check, if you can the roof tiles and also the flashing on any chimneys. Are the gutters in good repair?
Noise might be an issue, especially if you are near a busy road or airport. View the property at different times, be quiet and listen inside and outside. Make sure that you would be able to cope with whatever ambient noise there is.
Finally research the local area. You'll want to know about crime rates, schools, supermarkets, doctors, hospitals, transport links.
There are a lot of practical things to check when looking at a new home and this can be overtaken a bit by your emotions. Take some time to carry out a thorough inspection, because when that first flush of excitement wears off, those practical things will become more important.