In this edition of our Student Life blog, we share some Halloween costume ideas that won't break the bank. Top tip: When sourcing items for you costume try scouring your local charity shops, budget shops like Primark as well as selling sites like eBay, Amazon and Facebook Marketplace, you will be surprised where bargains come from!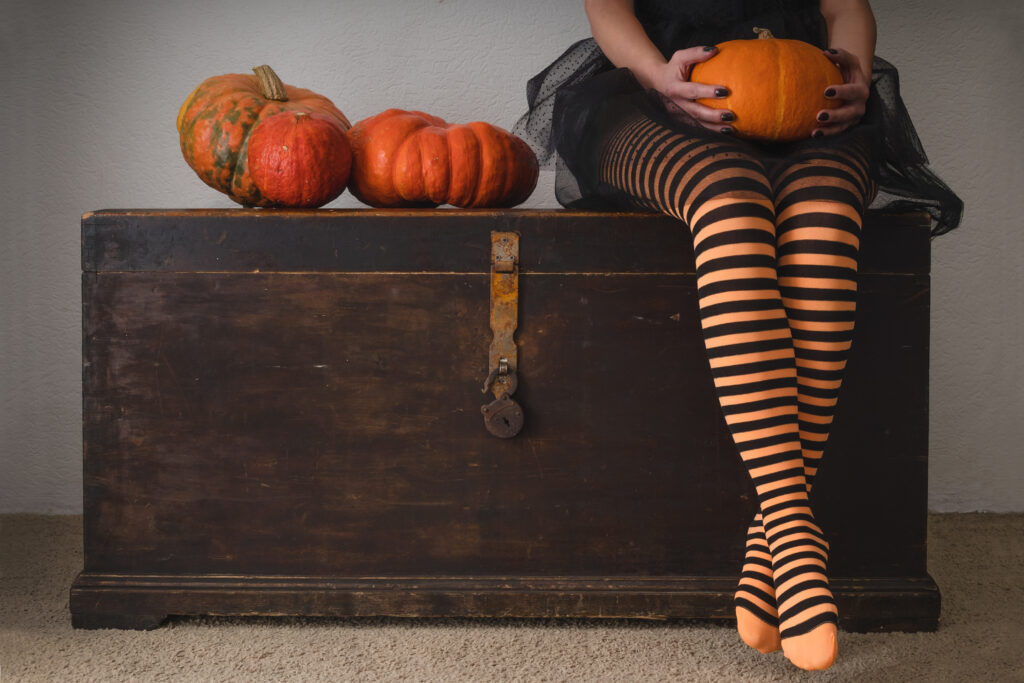 OK let's jump straight into the Halloween costume suggestions:
Superman/Girl
For this idea all you need is a Superman T-shirt and office attire. The idea is you create a Clark Kent style costume, an open white shirt with a tie askew and your superman/woman logo T-shirt on show underneath, complete the look with a skirt or trousers, some fake glasses (or your real ones) and there you go, transitioning Superman/woman.
Where's Wally?
Another easy to create, budget winner. All you need for this is the iconic red and white stripped shirt and some round black rimmed glasses. Accessorise with a camera and a red and white bobble hat.
Cool Kitty
Cat costumes are so popular and a lot of fun to make. There are so many different tutorials online, we particularly liked this one from Do It Yourself Divas as it lets you get stuck in and truly make your costume, watch the tutorial to see how to make cat ears, tail and tutu! Enjoy!
Scarecrow
For this costume simply grab your favourite checked shirt, a pair of jeans or dungarees, a floppy or straw hat. Add boots or wellies and liberally pin tufts of straw to various parts of your outfit. Complete the look by hooking your arms over a wooden broom handle. For a scarier version, grab an old sack and using a red lipstick highlight eye holes and rough stitch closed the mouth to create a scarecrow even Batman would be scared of!
Robbers/Mime
We have put these two suggestions together as they both require the same base outfit. A black and white stripped top and black trousers. For the mime add a beret and white gloves, use white and black face paint to create the iconic mime look. For Robbers in addition to the base outfit you will need a black eye mask (or a lot of black eyeliner) and a swag bag. Your swag bag can be easily created with a neutral coloured canvas shopper bag with a black SWAG print out pinned to it.
Cowboy/Girl
Another idea whereby all you need for the base is probably already in your wardrobe, a checked shirt and a pair of jeans or denim shorts. Add a coiled rope, some toy guns, a cowboy hat and boots and you are there. Now if you can persuade two friends to dress as a horse you have a shoe-in (sorry we couldn't resist!)
Greek God/Goddess/Medusa
It's toga time! For any of these characters you simply need a white sheet and sandals. Add gold body paint, some gold braiding criss-crossed across your body and a laurel for the god and goddess look and for Medusa, raid your nearest toy shop for rubber snakes and pin them into your hair!
Pirate
Aye matey! Think Pirates of the Caribbean. Creating this costume look is all about the hat or bandana, a puffy large white shirt, waistcoat, baggy trousers and boots. Accessorise with a cutlass and eye patch which can be sourced from most toy stores!
Mummy
This costume is a lot of fun to create and the best thing is the messier it looks the better the overall effect will be. What you need for this is a large quantity of strips of white of off-white cloth. If your cloth is too white, try soaking the material in teabag water and allowing it to dry, this will give the cloth that aged look. Tear or cut large strips and wrap and tie around your body. It is a good idea to wear a light-coloured t-shirt and leggings underneath. For added peace of mind use safety pins to secure your "bandages" to your clothing. Don't forget to wrap your head/hair!
We hope you found inspiration in our budget friendly Halloween costume ideas and hope you have a spooktacular time this Halloween!