Living on a budget is hard at the best of time and never more so than at Christmas time. With all the presents that need to be purchased for family and friends, it can be hard to juggle keeping everyone happy with presents that they will cherish and keeping tabs on the bank account. In this article we will take a look at some budget friendly gift ideas which will be easy on the pocket but also bring a smile to everyone's face.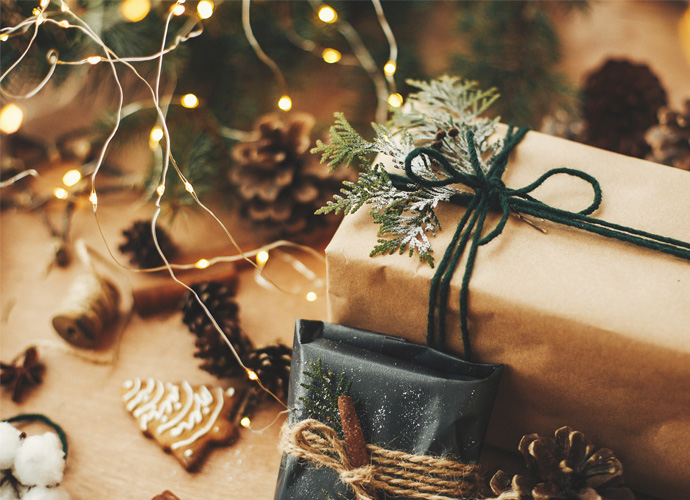 Time Gift Tokens
They do say the greatest gift you can give someone is your time! We are all busy, this Christmas why not make sure you give your time to family and friends in the form of a gift token they can use at any time during the year.
Quite often, there is nothing more than your younger siblings or your nieces and nephews want than a bedtime story or to be taken swimming or even just a run around in the local park. Use your best creative imagination and create the perfect "gift token" for that special little one. At the end of the day, it will cost you some time and a couple of pieces of paper. Make sure, though, that you do whatever you promise on the token. An hour in the park costs you little and is priceless to them.
You can do the same for the adults in your life. How about a token for a pamper evening for your loved one? Buy a face mask, some massage lotion and a few candles. Run them a lovely warm bath with some relaxing music and candlelight. After the relaxing bath treat them to the face mask and a gentle and therapeutic massage with a glass of wine or a cocktail. This simple pamper token won't break the bank and will make your loved one feel on top of the world.
Homemade sweets
If you are handy in the kitchen, then baking Christmas gifts is a great idea. We all love food at Christmas, so getting some homemade delights is a sure-fire winner. We really liked this spiced cashew brittle recipe. It is very simple to make and taste delicious. Wrap it up loosely in some clear plastic wrapping tied with a ribbon and not only does it look lovely, but it will also taste delicious.
Espresso Martini
Everyone loves a drink at Christmas too and one of the favourite cocktails out there is the Espresso Martini. You'll need some bottle like these pocket flask bottles, some Vodka, some espresso, vanilla paste, water and caster sugar. Simply heat the coffee, vanilla paste, water and caster sugar together until the sugar dissolves, let it boil for a little longer on a medium heat until it is nice a syrupy then turn off the heat and add the vodka. You can find the full method here on the Good Housekeeping website. Once cooled, you can divide the mixture into as many bottles as you like. Add a ribbon and a nice name tag and you are set to go.
Groupon or WOWcher it!
You really can get some great bargains on Groupon and other discount voucher sites like WOWcher. There are all sorts of gifts from weekends away, to fine dining and even adrenalin boosting activities at massively discounted prices.
Charity Shops
There are some fantastic, preloved things to be found in charity shops. If you look around you will find, in some cases, some brand new items at a fraction of their normal retail costs. There are designer brands in most charity shops and you can get everything from clothes to ornaments to furniture to art and music. All you need to do is add the sparkle when you wrap the gift.
Photos
Memories are priceless and gifting a favourite photo to someone will be something that they can cherish forever. Pop on to a site like snapfish where you can print photos for a very low cost or even free, with very reasonable postage and put the photo into an ornamental frame like this stunning frame from Shein. An amazingly simple gift but something that will be dear to the recipient's heart.
Christmas can be expensive we know, but with a little bit of thought and time you can give everyone something really special without breaking the bank. We hope these few ideas have given you some good budget friendly gift ideas that will delight your family and friends.