There comes a time in every student's life when they have moved away from home and need to move out of halls of residence into private rented accommodation. This can be daunting as moving into your own place brings with it a lot of extra responsibilities and financial commitments. In this guide we will take you through all the costs associated with renting a property.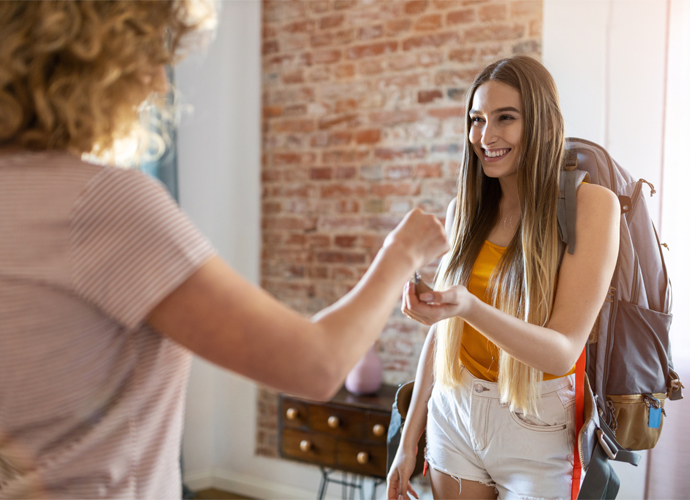 Rent
Now this one is obvious, but no guide on renting costs is complete if the rent itself isn't mentioned. If you are in a shared property, the rent might be a total sum to be divided amongst you all or might be on a room-by-room basis. Check your contract carefully to see which it is.
Deposit
Most rentals have a deposit which is paid at the start of the tenancy for the landlord to put into a registered tenancy deposit holding scheme. The deposit is typically paid back at the end of the tenancy but the landlord can ask to make deductions for damage, cleaning, redecorating and other reasons. The deposit is typically 5 weeks' rent.
Council Tax
Sometimes the council tax will be included in the rent, but if not, it will fall to you as the tenant(s) to pay the council tax yourselves. You can check what council tax band the property is in on the Government website. You'll then need to go to the local authority's website to see how much the council tax will be.
Utility Bills
Again, sometimes these bills are included in the rent, but not always. If not, you will be responsible for paying electricity, gas and water. You can, however, swap gas and electricity supplier to a cheaper provider if you wish.
TV Licence
You will likely need a TV licence if you:
watch or record programmes as they're being shown on TV, on any channel
watch or stream programmes live on an online TV service (such as ITV Hub, All 4, YouTube, Amazon Prime Video, Now TV, Sky Go, etc.
download or watch any BBC programmes on BBC iPlayer
You only need one per property unless each room has it's own specific address associated with it, such as in flats as these are considered separate properties.
Phone and Broadband
Not many people have landlines anymore, but you will still need to pay your own mobile phone bill and also, if you have broadband installed, pay for that service too.
Insurance
Although your landlord will have their own insurance, this will not cover your possessions, so make sure that you take out a tenant's insurance policy.
Contents
Not all rented properties come with everything you want such as a TV, or a kettle, iron, ironing board, or other amenities so you will need to supply them yourself. This can be a considerable financial outlay, but there are things we simply cannot do without.
Moving into your first place is an exciting thing to do but it is important to understand what costs there are associated with doing so. Do your research before you move in to make sure you can afford it.