Moving house can be a stressful experience for anyone, whether you are a first-time renter/buyer or a seasoned mover. However, with a bit of planning and preparation, you can make the process much less daunting and even enjoyable. In this article, we will provide you with some tips, advice and hacks on how to make a home move much less stressful.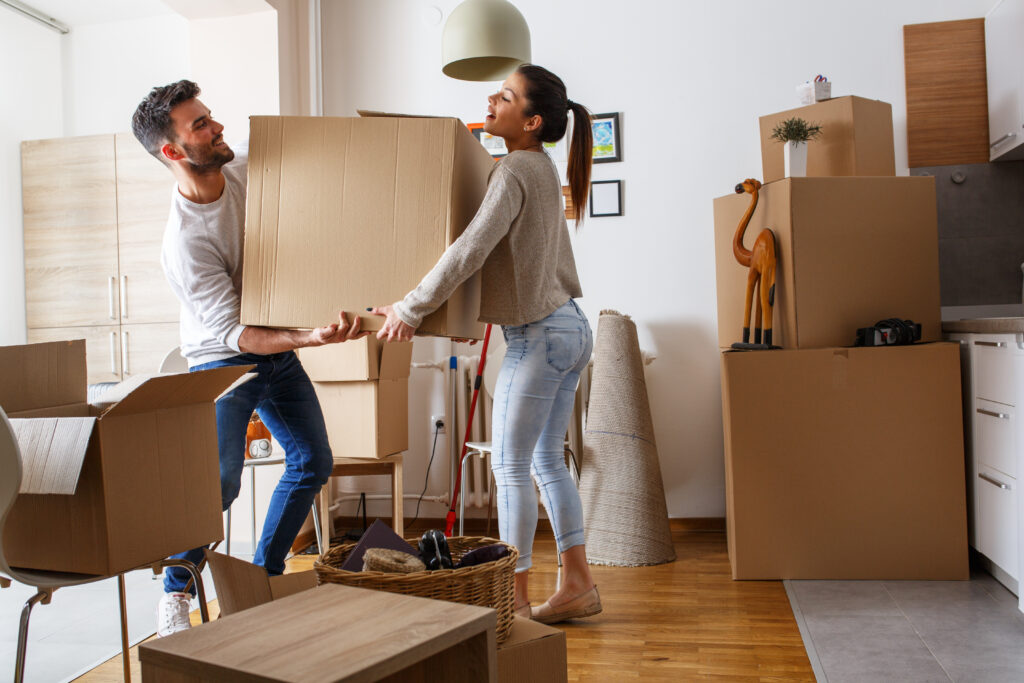 Plan Ahead
The key to a successful home move is to plan ahead. Ideally, you should start planning at least two months before your move. This will give you enough time to sort out your belongings, arrange for a removal company, and complete all the necessary paperwork.
Declutter
Moving house is the perfect opportunity to declutter your home. Take the time to go through your belongings and get rid of anything you no longer need or use. You can sell unwanted items online, donate them to charity or recycle them.
Pack Efficiently
Packing efficiently is essential to a stress-free move. Invest in good quality packing materials, such as boxes, bubble wrap and packing tape. Label your boxes clearly and pack items together that belong in the same room. This will make it much easier to unpack once you arrive at your new home.
Hire a Reputable Removal Company
Hiring a reputable removal company can take a lot of the stress out of moving. Make sure you choose a company with a good reputation and read reviews from previous customers. Get several quotes and compare prices to help you decide who to choose.
Notify Utility Companies
Make sure you notify your utility companies, such as gas, water and electricity, of your move. This will ensure that you don't end up paying for someone else's usage.
Change your Address
Don't forget to change your address with the relevant organisations, such as your doctors, dentist, opticians, the bank, schools and your employers any other organisations you deal with. It is always a good idea to apply a postal redirection service via the Post Office, this will ensure you still receive any post from people you have forgotten to inform or those that have not updated their system. This will ensure that your mail is redirected to your new address and that you don't miss any important correspondence.
Pack a Moving Day Essentials Box and an Overnight Bag
Pack a box and a bag with all the essentials you will need on moving day and for the day after, such as toiletries, a change of clothes, snacks, the kettle and cold drinks. This will save you from having to rummage through boxes to find what you need or the first day or so in your new home.
Take photos of your new home
Take photos of your new home before you move in. This will help you to plan where to put your furniture and belongings before you arrive. It will also give you a record of the condition of your new home before you move in, in case of any disputes.
Prepare your Pets
Moving can be stressful for pets too. Make sure you prepare your pets for the move by introducing them to their new surroundings gradually. Keep them in a quiet room on moving day and make sure they have plenty of food, water and toys to keep them occupied.
Take Breaks
Moving can be exhausting, both physically and emotionally. Make sure you take regular breaks throughout the day to rest and recharge. Take a walk or grab a coffee to give yourself a break from the stress of moving.
Moving house can be a stressful experience, but with some planning and preparation, you can make it much less daunting. Remember to take breaks, stay hydrated and enlist the help of friends and family where possible. Good luck with your move!