A house purchase will almost certainly be the largest single financial outlay that you ever make. Our homes are our sanctuaries, an expression of our personalities and also where we spend the vast majority of the time outside of work. Making sure that you have the right home for your circumstances is important. Buying a home, though is far from a simple process so in this guide we will take you through the main aspects of the house buying process.
Sort your finances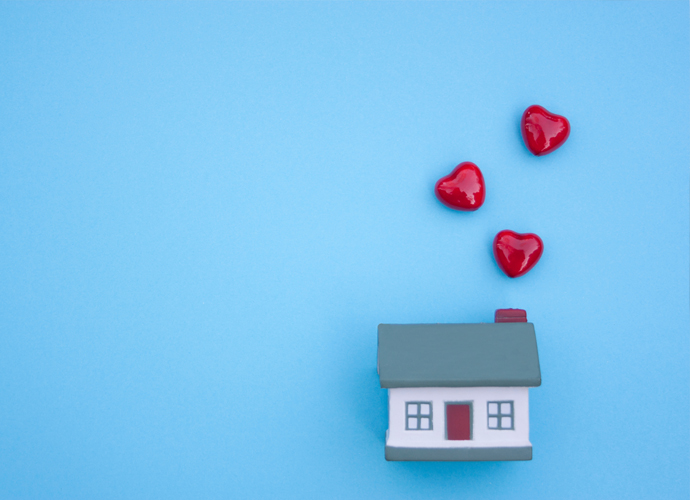 Before you even start looking for a property to buy, you will need to sort your finances to see how much you can afford. Talk to an independent financial advisor who will be able to do research on mortgages that you might be able eligible for. This will give you the amount you are likely to be offered by a mortgage provider and what the monthly repayments are likely to be. Don't just look at that number though, as there are other financial things to consider. Will you have to pay stamp duty? If so how much? What about solicitor's fees, moving fees, storage fees? All of these are out of pocket expenses that you will need to find, especially if you are a first-time buyer. Add to this the deposit that you will need to save and you then have a reasonable picture of what the purchase will cost. Don't forget to look at potential council tax bands, commute distances and energy ratings as this will all inform you as to how much running costs you will incur. You need to look at all of this holistically to work out what you can afford. Set up a savings plan to help you save up all the other things you will need to pay for and set yourself a realistic timescale for it. If you are happy you know what you can afford and feel ready to start looking for properties, then consider applying for a mortgage offer in principle. This will show any seller that you are serious and can afford the purchase.
Choosing a Home
Once you have all your finances in place and are pretty much ready with your savings it is time to choose your property. Make a list of all the things your new home must have and those that are nice-to-haves. Also do your research on the areas that you might consider. What amenities are important to you? How far from work/school/transport links does it need to be? What is the crime rate? It makes sense to go for a drive around the areas you are considering to take a proper look at them too. Make sure you fully understand your home needs and also the location requirements. Once you have that, you are ready to have a really good conversation with an estate agent, who will be able to steer you in exactly the right direction.
Once you start narrowing down your search and find ones you would like to look at, go for a drive past the specific property. What does the kerb appeal say? What is the street like? Does the neighbourhood like right for you? Once you have chosen a few properties, arrange the viewings. Go armed with questions to ask the seller and take your time looking around. Don't be scared to ask for a second viewing once you have had an initial think. It can be a good idea to take a friend or relative along with you on viewings as they will spot things you don't and will ask questions you might not think of. Try to choose someone who has experience of buying a home.
Make an Offer
Once you have found the one, make an offer. Talk to the estate agent about the seller and any issues you see. Be prepared to negotiate and be flexible on price, but don't be tempted to go significantly beyond the budget you have set for yourself. Once the offer has been accepted then the real work starts.
Conveyancing and surveys
As soon as the offer is accepted, you'll need to instruct a conveyancer who will deal with all the legal aspects of the purchase. You would also be very wise to carry out a survey of the property. A lot of people think that the mortgage survey will be enough, but that survey is only for the mortgage company to value the property and make a decision on whether to lend against it. A property condition survey is for you to see if there are any issues with the property. We won't go into all the details of the conveyancing process here as that is a whole other story, but your conveyancer will walk you through the process. Don't be afraid to ask questions!
Sort your mortgage
If you already have a decision in principle then it's time to go for the full application. You will need lots of different documents like proof of identity, proof of income, bank statements etc. Your financial advisor will walk you through this process, but as long as you can prove what you claimed for the mortgage decision in principle, this should be a formality.
Contract Exchange
Once your conveyancer is happy, your mortgage is in place and you have saved all you need for stamp duty and deposit, it is time to exchange contracts. This is the time at which the sale is legally binding and you need to pay the deposit. Often exchange and completion are on the same day but this can also be a few weeks apart.
At this time, moving dates will also be confirmed.
Completion
This is where the sale is finalised, all money is exchanged and the keys are released to you from the estate agent. The property is now yours, welcome to your new home.
Post completion
Once you have completed, your conveyancer will contact the land registry and let them know you are the new owner and they will also pay the stamp duty on your behalf.
This is now the time to start enjoying the fruits of what has most likely been a very busy few months. Make your property your home, enjoy it!