Property inspections can, at times seem daunting and, to an extent an invasion of privacy, but they are part and parcel of renting a property and, if looked at properly, are actually a real positive in terms of landlord/tenant relationships, improving communication, ensuring issues are addressed in a timely manner and also in ensuring there are no problems at the end of the tenancy. In this guide we will take a look at what property inspections are, why they are needed, what to expect and how to prepare for them.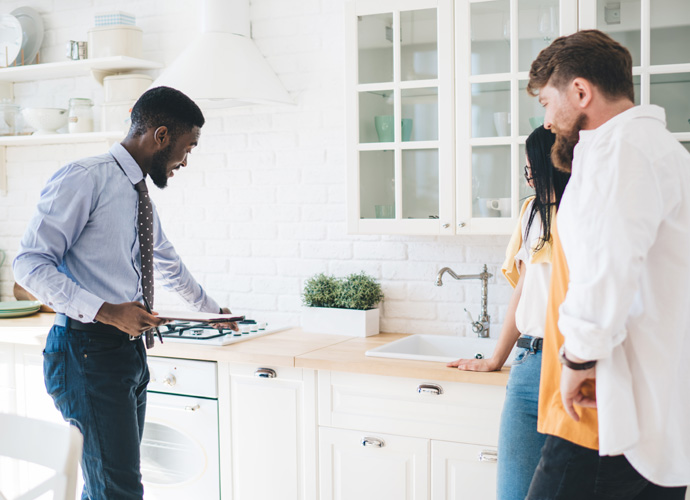 What are property inspections?
At their most basic, a property inspection is when a landlord or their agent arranges to visit a rental property during an active tenancy to inspect the internal and external condition of the property. The inspection has three main functions:
Ensure that any budding maintenance issues are spotted and addressed appropriately
Ensure that the tenant is looking after the property properly
Improve communication and the relationship between a tenant and the landlord.
Why are property inspections needed?
Landlords have a lot of legal responsibilities when it comes to renting a property out and quite often a tenant might not be aware of these. As such a tenant might not report issues with the property as they seem minor at the time, however, these minor issues can over time turn into much larger and more costly problems. In addition to this a landlord needs to be sure that their investment is being looked after appropriately. As such regular inspections of the property make sound sense from both the tenant's point of view and the landlords.
What is looked at during an inspection?
When a landlord or their agent carries out an inspection, they will be looking at several things:
External condition of the property such as gutters and drains and roofing tiles
Condition of the electrics in the property. Even though they will have provided an electrical installation condition report, it makes sense to just check sockets, switches and any supplied appliances to make sure they continue to be in a good condition
Internal condition of the property such as working taps and showers/baths; potential damp or mould issues; condition of supplied furniture and carpets and curtains; extractor fans; any leaks; smoke and CO alarms where fitted and condition of the boiler and the heating and hot water systems.
A landlord will also be checking for tenancy breaches such as smoking in the property or the presence of pets if these are not permitted. They will look to check for any damage, sub-letting or illegal activities.
Landlords will check to ensure there are no pest infestations
Landlords will also check for general wear and tear of supplied fixtures and fittings.
It is important to note that a landlord must give at least 24 hours' notice of an inspection and to be fair, most landlords will give more than this.
How to prepare for an inspection
Remember that a landlord doesn't really care if yesterday's washing up is still in the sink or your washing pile is overflowing but it does make sense to make sure that the property is clean and tidy. Prepare a list of the issues that you want to highlight to the landlord, assuming they haven't already been highlighted. An inspection is the perfect time to show the landlord or their agent exactly what issues you have, if any. Make sure, ahead of time that you have checked the smoke and CO alarms. During the tenancy it is your responsibility to ensure they are working. If the landlord checks them and finds them not working, they might be concerned about how well the property is being looked after. Do external tidying up and make sure the garden looks relatively neat. If the landlord sees an overgrown and unkempt garden, again, they might be concerned as to how well the property is being looked after.
Property inspections really are nothing to worry about, the landlord is ensuring that your home is fit for purpose whilst looking after their investment. They are also perfect for creating great channels of communication and also building a good relationship between the tenant and the landlord. Just looking after the property, highlighting issues as they arise and keeping the place clean and tidy and you are a model tenant!